I am excited to be writing this as its my first ever empties post. It usually takes me forever to finish something as when i pick up something new i want to try it out straight away instead of finishing what is already open (I'm sure many of us are guilty of doing this) So lets get into showing you my empties.
Body Lotion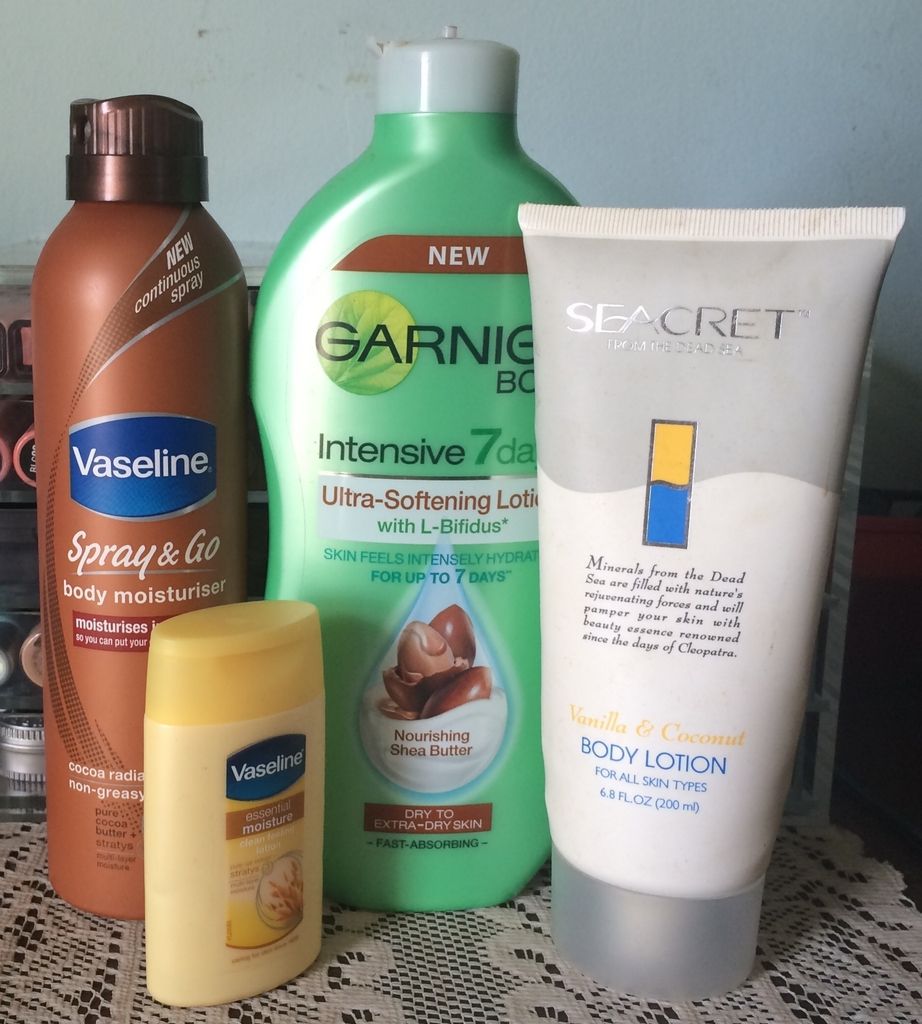 Vaseline spray and go body moisturiser, Vaseline essential Moisturiser, Garnier Intensive 7 day shea butter, Seacret vanilla & coconut body lotion.
Vaseline spray and go - I normally prefer a body lotion that is thicker and going to help dry skin on my body and this one did not do that for me.
Vaseline essential moisture - I like the thicker vaseline body range and enjoyed this product as it sinked in to my skin fast and didn't need to wait long before getting dressed.
Garnier Intensive 7 day shea butter - I didnt manage to finish this product before it started to smell strange and with the lid broken off i thought it would be safer to throw it out.
Seacrest Vanilla and coconut body lotion - Again an old product and finally managed to finish it with some persistence. The once lovely smell of coconut and vanilla faded when i finally managed to try and finish it.
Shower Gel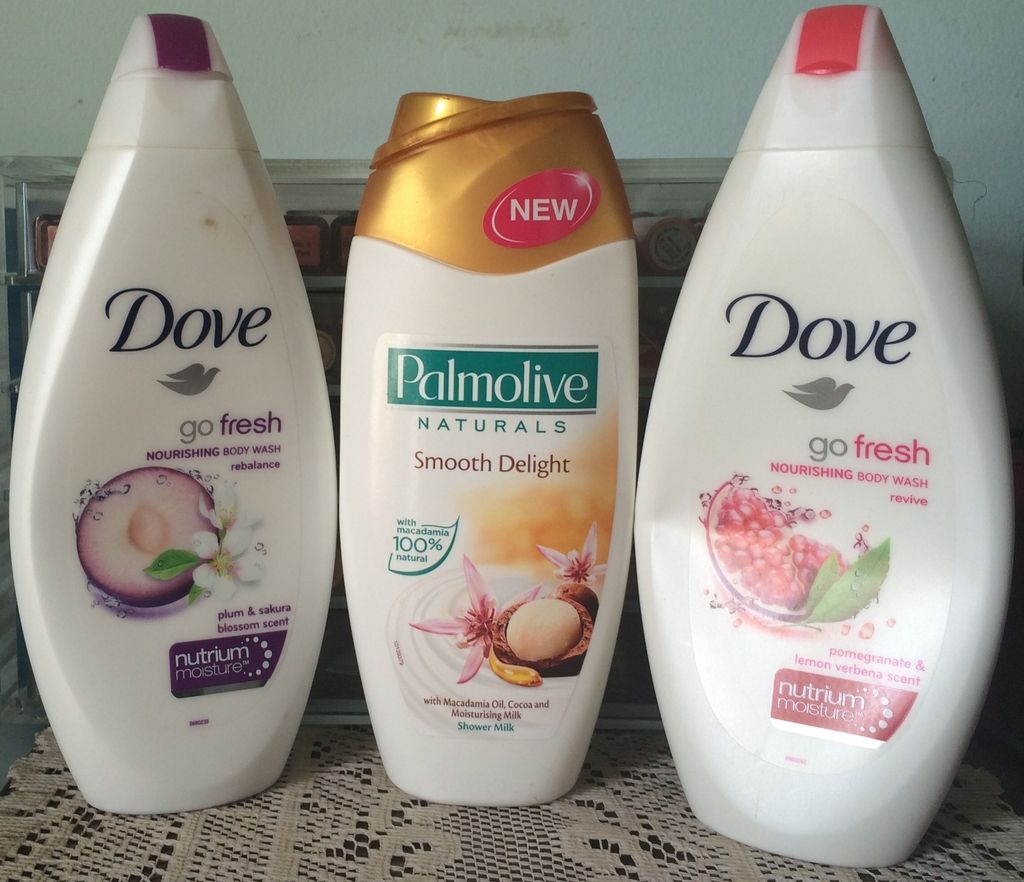 Dove nourishing body wash in plum & sakura and pomegranate & lemon verbena, Palmolive Shower milk.
Dove nourishing body wash - Dove is the body wash i normally gravitate towards as i have used them for so many years and love how soft they make my skin feel after i get out the shower.
Palmolive shower milk - I got this product because it was on special offer, Its a nice moisturising shower milk and again left my skin feeling soft.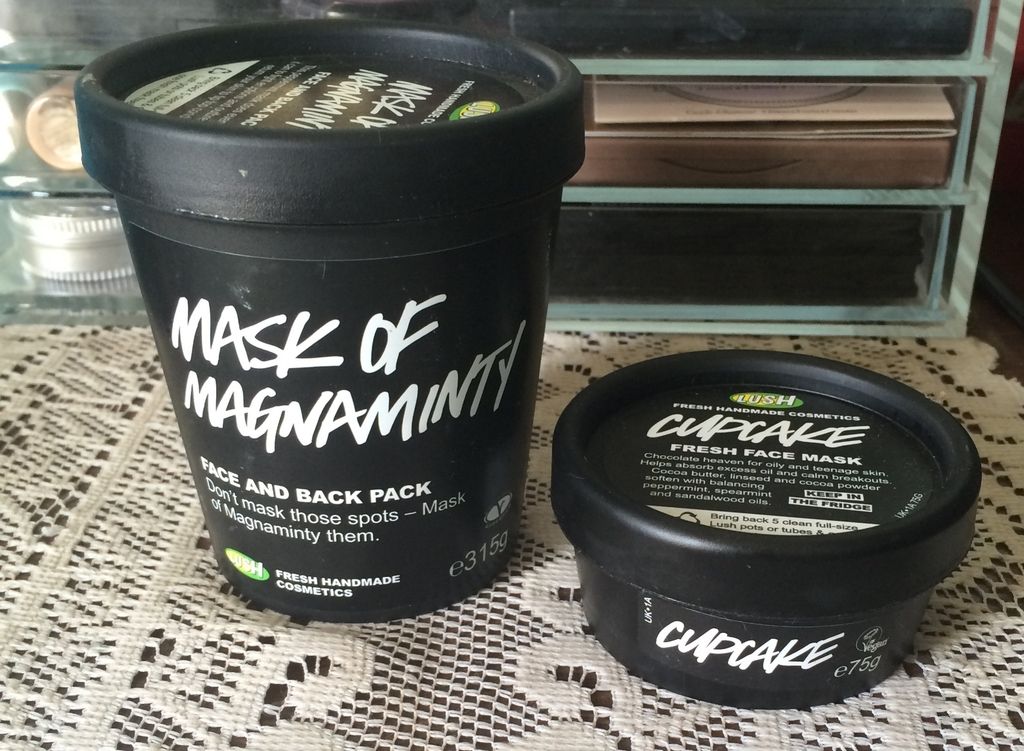 Lush mask of magnaminty & cupcake.
Mask of magnaminty - This is one of my favorite face masks, i loved the cooling sensation on my skin and the fact that its great for helping with any spots i might have. The only thing is with fresh face masks is i find it hard to finish them before the use by date.
Cupcake - I didn't like this face mask at all i didn't like the smell and i thought it was so messy to apply and take off.
Candles
Yankee Candle in vanilla cupcake - Yankee is one of my favorites brand of candle I especially love the sweet scents and this is one of my favorites and i already have another burning.
Makeup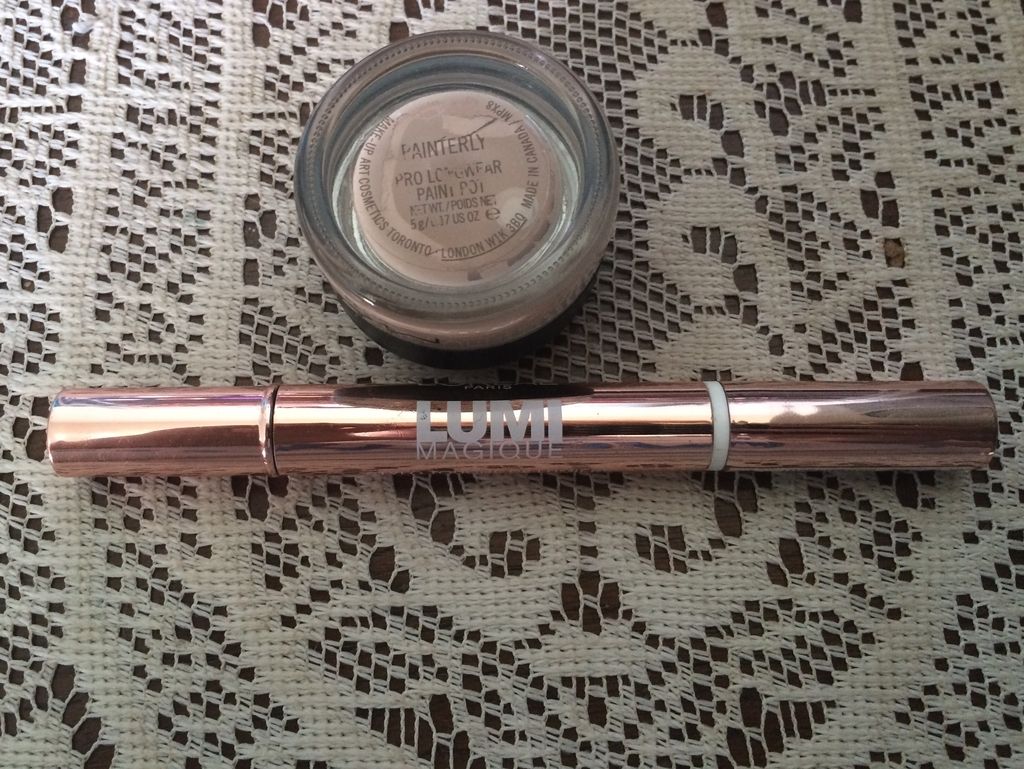 Mac paint pot in painterly, Loreal lumi magique.
Mac paint pot in painterly - I'ts not often i finish a makeup product and i had to give up on my beloved mac paint pot as after 2 years its started to dry up - i plan on repurchasing soon.
Loreal lumi magique - Another product that has dried up so i'm throwing it out. I don't know if i will be picking another up in the future.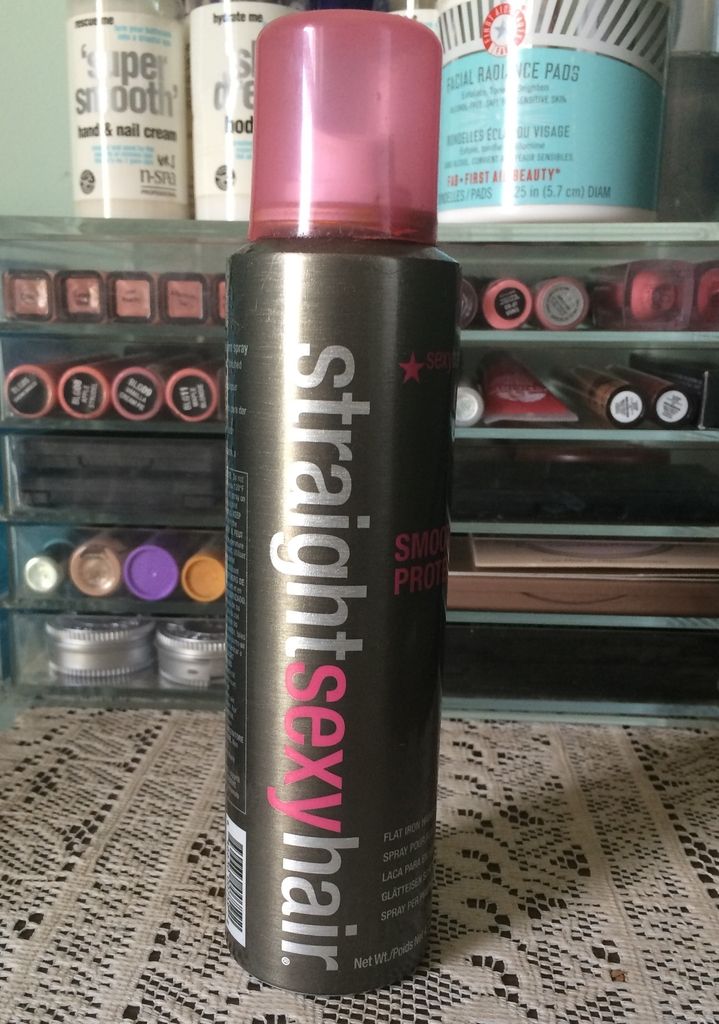 Straight sexy hair heat protect spray - I loved this product to begin with, It was great for helping me get my hair to sleek but as you are almost finished with this product it starts spraying out oil something i have found happen using a similar product.
Dental Care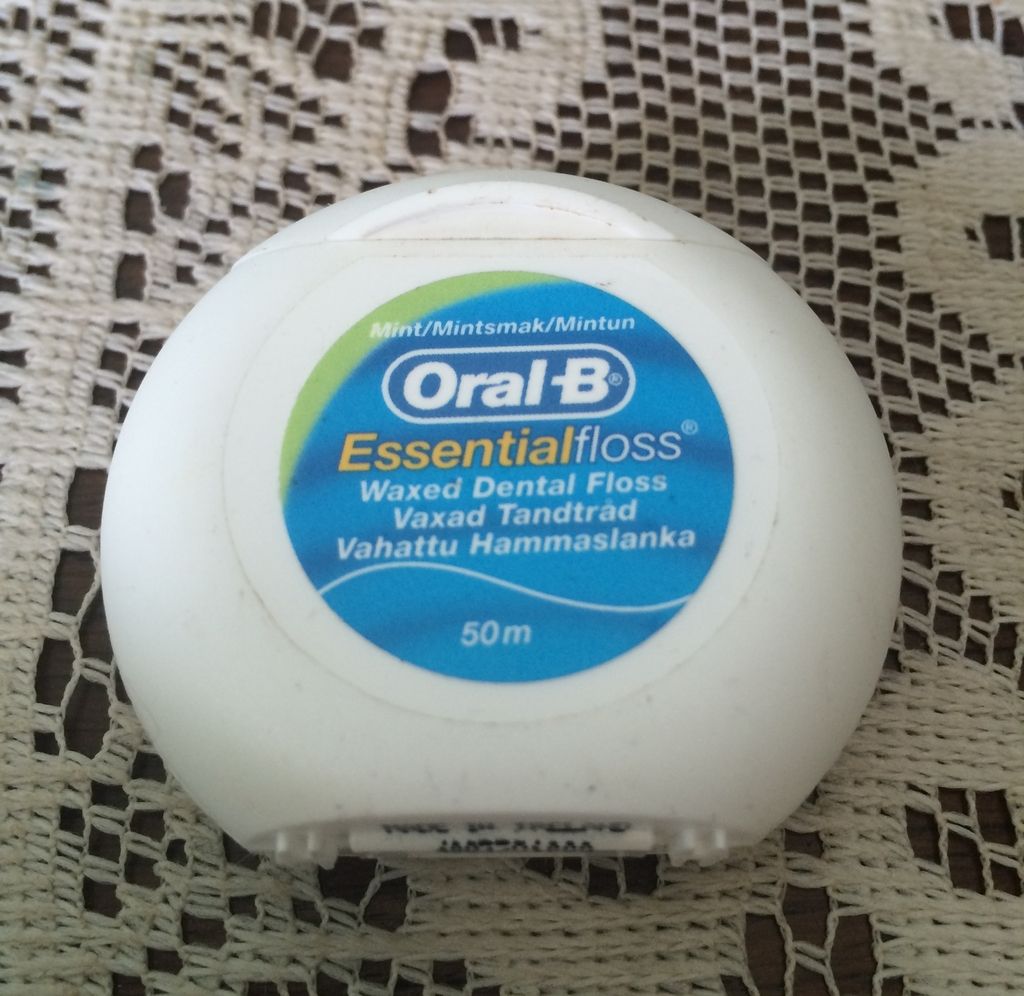 Oral B dental floss - This is the best floss i have found that manages to slide through my teeth no problem, does not snag and has a lovely minty taste to them